SoFi (SoFi Technologies, Inc.)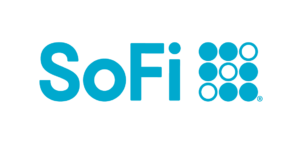 Since 2019, I have been an SEO content editor for SoFi, a financial technology company ("fintech").
My responsibilities in this role are:
Editing SoFi blog posts, guides, and articles for style, voice, and conciseness.
Updating older SoFi content so it conforms to current SoFi writing style.
Research and provide sourcing for facts, stats, and claims when needed.
Implement compliance and business owner feedback changes.
Advising freelance writers on SoFi style and voice.
Staying up to date on the fintech sector ensures I have the context to make the content clear and easy to understand for the reader.
You can find articles I have written on the SoFi website.
Tampa Magazines

I am the copy editor for Tampa Magazines, a leisure and lifestyle publication marketed to particular Tampa neighborhoods. Articles include Tampa history, events, notable people, restaurants, and engaging stories about the Tampa Bay area.
Metropolitan Community College-Kansas City
Since 2014 I have written and edited the class descriptions for the Community Education department of Metropolitan Community College-Kansas City's Longview campus. In 2020, the brochure was redesigned after the Community Education program was expanded to all five campuses in the MCC system.
Click on an image below to open that brochure in a new tab.
The University News, University of Missouri-Kansas City (now UMKC Roo News)
From 2013-2014, I served as a copy editor, then news editor, for The University News, University of Missouri-Kansas City's independent student newspaper (now "UMKC Roo News"). Click on the image below to read articles I wrote. You can see full issues of the paper on Issuu.